Commonwealth Network
The Ring of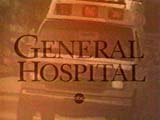 ---
---
Welcome to The Ring of General Hospital! This is the ring to follow if you are a fan of GH.
---
To join the Ring of General Hospital, fill out the simple form below. ALL fields must be completed! After you have submitted the form, copy and paste the code that you will find when you add your site to the ring (it'll be customized for your site on the page after you hit "submit") and in the e-mail message that you recieve. Copy and paste it onto your page immediately after you recieve it so that your site can added to the ring quickly. You must have the code on your homepage in order to be accepted into the Ring of General Hospital!

Join

After you hit "Submit" you will be taken to a page with HTML code and will also recieve and e-mail with HTML code as well. AOL users have had problems with this for some reason, so if you are a AOL users, it may be wise to obtain a mailbox at Hotmail or NetAddress so that you can recieve the code to put on your page.
---
Edit
---
Example
This is only and example! Do not copy the text inside of the table onto your page!
---
After joining the Ring of GH, be sure to also join the ABC Daytime Web Ring!
---
You are visitor number

since February 5, 1997.
---